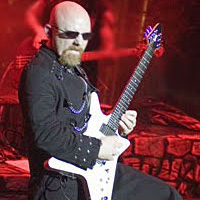 Tom Hess
Tom Hess Music Corp.
"If we called Bellas the greatest guitar player of all time, he would STILL be underrated."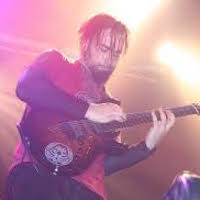 Shane Gibson
International Recording Artist
"...it goes without saying that you are an incredible guitar player."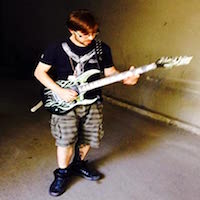 Marco Saeli
International Recording Artist
"You are exceptional, you give me the correct strength to improve my way to play."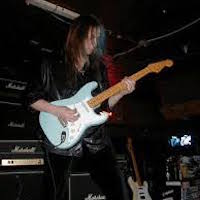 Toby Knapp
Shrapnel Records Artist
"Varney [Shrapnel Records] sent me your first 2 discs a while back, very inspiring stuff!""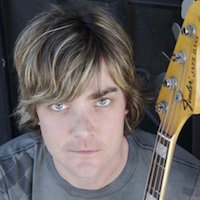 Kevin Chown
Shrapnel Records Artist
"George Bellas wrote the most difficult music I have ever played... or in some cases attempted to play. I think he might be insane. I remember Mike Varney asking me to play on the record and then George sending me like 40-50 PAGES of music to learn, all completely notated, note for note."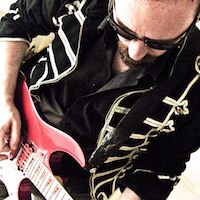 Antoine Prost
Composer and Guitarist
"I have studied all the George Bellas instructional CD-Rom's and have got more than 10 years of discussions with him about Music and Science. I can tell you that George is not only a great guitarist and teacher but an awesome creative composer too in all music styles, strict classical, modern and futuristic. A must to learn music. His musical knowledge is matched only by his kindness. He is a genius, authentic and imaginative."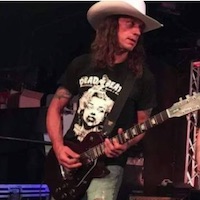 Larz Lustie
International Recording Artist
"As a former student of George's from many years ago - I can say firsthand... he's the absolute best. I will always be thankful for being one of his students"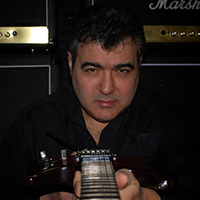 Bill Lubera
International Recording Artist
"I have been a student of George Bellas for 10 years. George has not only increased my guitar skills by leaps and bounds but in addition has taught me concepts of music theory over the years in a manner that is well explained and progressive in presentation. George's complete understanding of the guitar and music in general has made my experience with lessons from him easy to understand and has made it possible for me to put together my first album using the concepts and ideas that he has imparted. George Bellas is a true master of the guitar and music theory and he would be a great asset to anyone looking to increase their understanding of music, guitar theory and technique."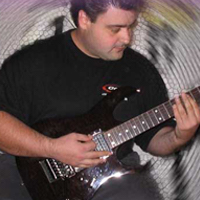 Carlo DiCristofano
Revolution Music Company
"George is worth every dollar! I studied with Mr. Bellas.... He is the BEST and cares about his students!!"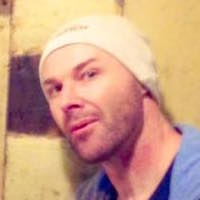 Andrew Orsmond
International Recording Artist
"The lesson experience through Skype is the same as if George was sitting there with you, what a bonus, the best instruction the world has to offer in the comfort of your own home. George is patient, kind, understanding and always tailoring the lessons to your exact level of understanding. His skill at teaching is second to none, providing you with an understanding of how music works and most importantly how you can use the building blocks to express yourself as an individual. He will take your playing to levels you never imagined. Nothing in this world compares to his instruction!"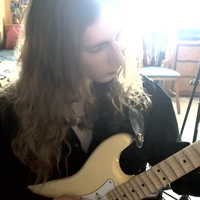 Daniel Horbaczewski
Composer and Recording Artist
"I initially sought study with George to become a better guitarist, but became a complete musician as a result. Through the study of composition, counterpoint, and the constituent elements of music, my perception and understanding have expanded vastly beyond what I had previously known. The lessons are challenging, but George goes to great lengths to ensure a thorough and exhaustive understanding of the subject matter. Any questions or deficiencies in my understandings were promptly addressed. Most importantly, these studies have had a global impact on my evolution as a musician. I've developed a more refined appreciation of the art, garnered through a comprehensive survey of compositional techniques spanning the ages. New worlds have literally opened up to me!"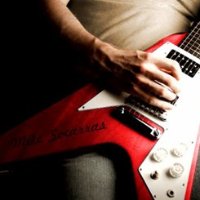 Mike Socarras
Composer and Recording Artist
"These lessons are beyond what you think you will experience. Thats how it was and is for me. These lessons challenge you, and expand your mind to a place you never thought you'd go or be able to go. I highly recommend these lessons to anyone looking to improve their guitar playing, recording, composing, shredding.. anything you can think of musically. I've only touched the surface here and am looking forward to whats coming next every lesson!!! 5 Freaken starts man!!! Do it you won't regret it. And get ready to see yourself at levels you never even knew existed. (I've composed pieces that blow my mind even to this day and still can't believe i did that)"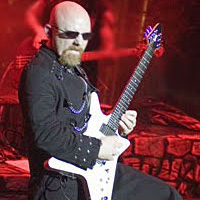 Tom Hess
Tom Hess Music Corp.
"Fact is I am not even sure if George really understands his own greatness. I mean of course he knows it to some extent, but being so close to oneself can be hard to have true perspective sometimes. His talents, passion, skills, art and expression simply cannot be overstated - no matter how much we discuss it."