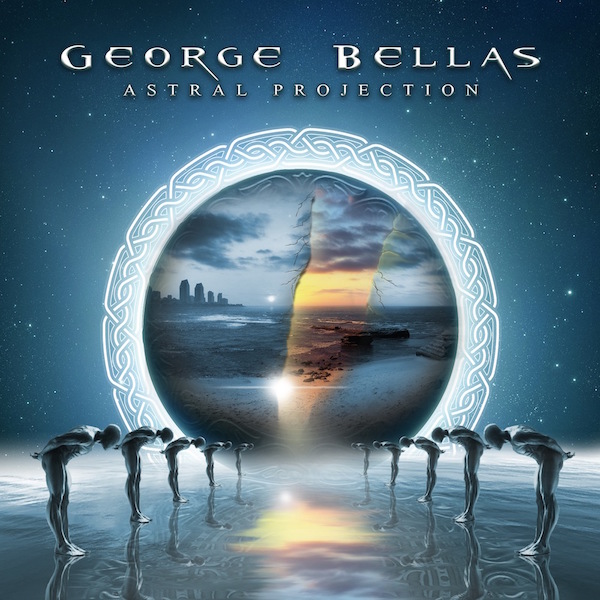 Astral Projection
Released June 21, 2013
Order Album
Description
Astral Projection
The album "Astral Projection" by George Bellas contains 70 minutes of epic progressive instrumentals packed with chaotic guitar improvisations; mind-melting rhythms; lyrical themes; and advanced explorations of modern principles that are combined with classical elements of counterpoint, harmony and form.
This album is an amalgamation of guitar saturated songs and epic progressive songs. The guitar oriented songs are brimming with emotionally intense lyrical melodies, extremely ferocious solos, and uncommon scales and chords. The progressive songs contain epic themes that are stated with various instruments while interplaying with the guitar and subsequently developed throughout an odd-meter filled soundscape within large classical forms.
"Bellas has established himself with this album as a genre of his own."
"Guitar witchcraft at its best and no less than extravagant instrumental rock."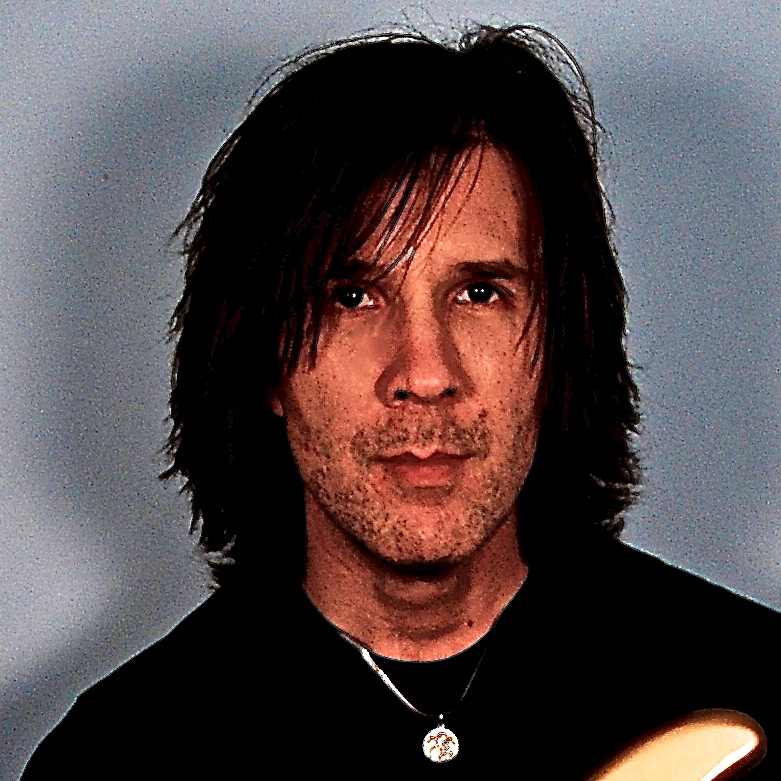 "Very inventive, well composed album by shred-meister Bellas. More than just fast shredding, he writes exciting, complex music."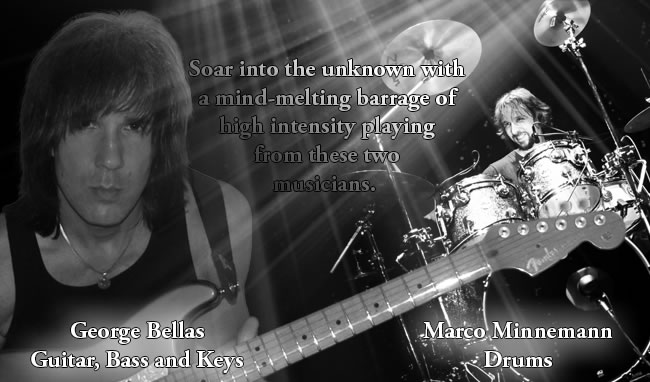 "George Bellas's discography is enormous, both solo and in collaboration with or support from other artists. He is a guitar wizard... He composes masterpieces in different styles, from neo-romantic to neo-classical and progressive rock..."
Released Worldwide
Lion Music Records
Songs
Into The Unknown
Dimensional Portal
Out of Body
Fabric of Space and Time
Hyperspace
Rip In The Continuum
Curiosity
Apparition
Magnetic Anomaly
Tipler's Cylinder
Visiting An Alien World
Interdimensional Travel
Heightened Awareness
On The Other Side
Transcendental
Running Time 71:20
Credits
George Bellas - Guitars
George Bellas - Bass
George Bellas - Keyboards
Marco Minnemann- Drums
Written by George Bellas
Produced by George Bellas
Artwork by Andre Beckston
© 2013 George Bellas
℗ Bellas Tune Factory, BMI.
Thanks
Paragraph Title
Thanks to Marco Minnemann, Lars Eric Mattson, and Andy at Lion Music. A gargantuan thank you to my family and lifelong friends for all of their support and understanding of my intensively-driven creative goals. And another vow of gratitude and appreciation for my students and fans around the planet. You are the awesome ones.